Vaison-La-Romaine, Seguret, Crestet
MTB no.18 - Grand Alizier
Positive elevation
549 meters
Negative elevation
549 meters
Altitude
Min. 199 meters
Max. 508 meters
circuit
variante
voie verte
liaison
Departure
Vaison-la-Romaine
Arrival
Vaison-la-Romaine
Parking
Vaison-la-Romaine
Elevation
GPX track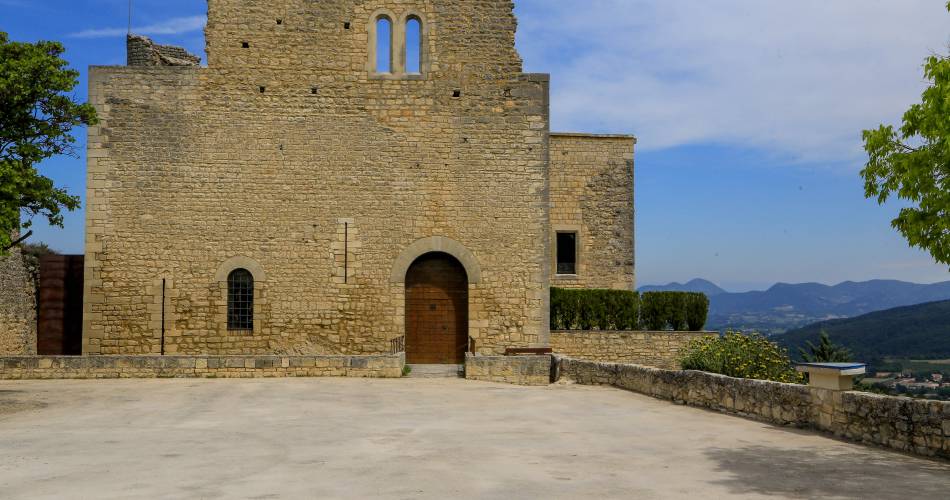 The tourist service at Vaison-la-Romaine :
For experienced mountain bikers, this beautiful cross-country trail will take you to the heights of Vaison-la-Romaine between the Dentelles and Ventoux.
Starting from the Résidence Escapade, go along the Ouvèze and cross the Roman Bridge. Turn left under the rock and then follow the path on the right that goes up about 300 m. At km 2.5, leave the road and take a steeply descending path: be careful! The next part of the route alternates between mule paths and trails through the undergrowth. Near the Le Chêne bleu - La Verrière Estate (km 8), you will enjoy beautiful panoramic views over the Ridges of Saint-Amand and Mont Ventoux.
After the ""Croix de la Verrière"" (about 1.5 km), take care on the descent that takes you near Le Crestet. A detour via the village will allow you to admire the view over the Ventoux and the Baronnies Provençales massif from the Château's esplanade.
recommended parking (s)
Résidence Escapade Le Moulin de César
In short
Discovery of wooded and wine-growing hills on the heights of Vaison-la-Romaine and Crestet
Panoramas of Mont-Ventoux and the crests of Saint-Amand


Points 1 and 2 : caution


During huntig season, wear brightly coloured clothing, make yourself known and respect the signage put in place by the hunting party.


Access to forest areas is regulated during the summer season (July to September). To find out the daily level of fire risk, check the information point at +33 (0)4 28 31 77 11 or go to www.risque-prevention-incendie.fr/vaucluse.
In the event of a fire, alert the fire brigad : 112 or 18