Rasteau, Saint-Roman-De-Malegarde, Buisson, Roaix, Vaison-La-Romaine, Crestet, Entrechaux, Faucon, Saint-Romain-En-Viennois, Puymeras, Villedieu, Cairanne
Gravel Antik
Positive elevation
1489 meters
Negative elevation
1490 meters
Altitude
Min. 138 meters
Max. 440 meters
circuit
variante
voie verte
liaison
Departure
Rasteau
Arrival
Rasteau
Parking
Rasteau
Elevation
GPX track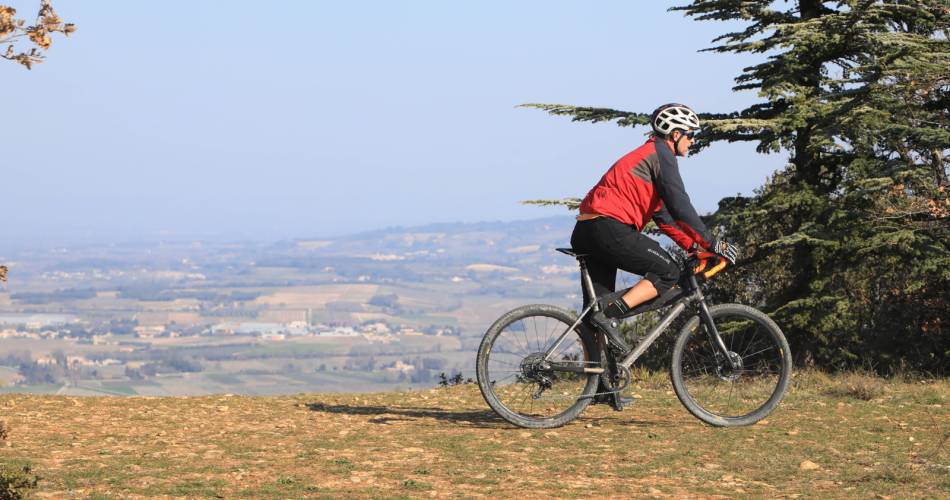 The tourist service at Vaison-la-Romaine :
Between Mediterranean hills and vineyards, this easy going loop crosses multiple villages with authentic charm around Vaison la Romaine, offering beautiful panoramic views of Ventoux, the Côtes du Rhône and the Drôme Provençale.
Discover the Ventabren mountain and the Voconces country. A mixture of Mediterranean hills and vineyards, this rather easy loop, bordering the Drôme to the north, will always leave you with the impression that you are being watched! It is the majestic Mont Ventoux that keeps a benevolent eye on you! Many Provençale villages are crossed on this route, each with beautiful fountains to refuel and cool down.
public transport
Consult the Zou bus lines that stop at Rasteau
https://services-zou.maregionsud.fr
recommended parking (s)
Rasteau departmental centre for outdoor activities
In short
Between Mediterranean hills and vineyards, this winding loop bordering the Provençale Drôme offers splendid panoramic views, and crosses Vaison la Romaine and its charming villages. GPX is necessary for this itinerary