Chateauneuf-De-Gadagne, Jonquerettes, Le Thor
12 - Between vineyards and orchards
Positive elevation
26 meters
Negative elevation
26 meters
Altitude
Min. 41 meters
Max. 53 meters
circuit
variante
voie verte
liaison
Departure / Arrival
Place du Marché aux Raisins, Châteauneuf-de-Gadagne / Place du Marché aux Raisins, Châteauneuf-de-Gadagne
Parking
Place du Marché aux Raisins, Châteauneuf-de-Gadagne
Elevation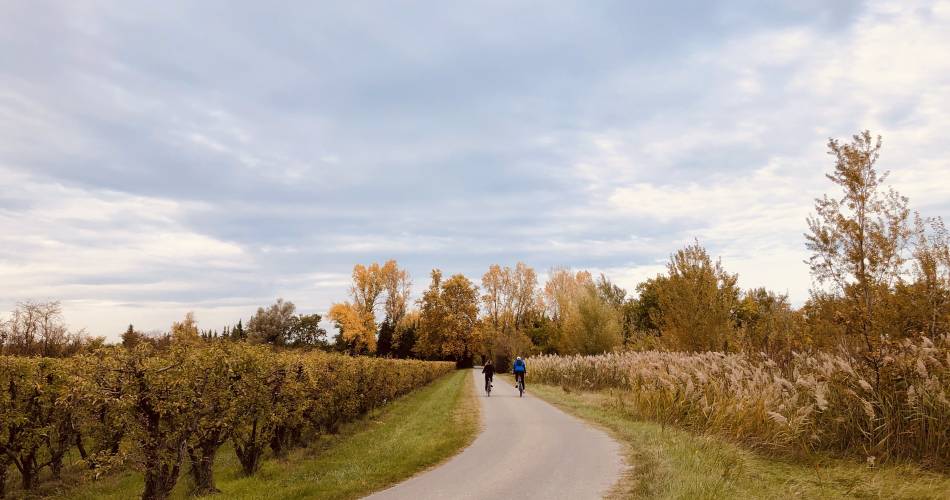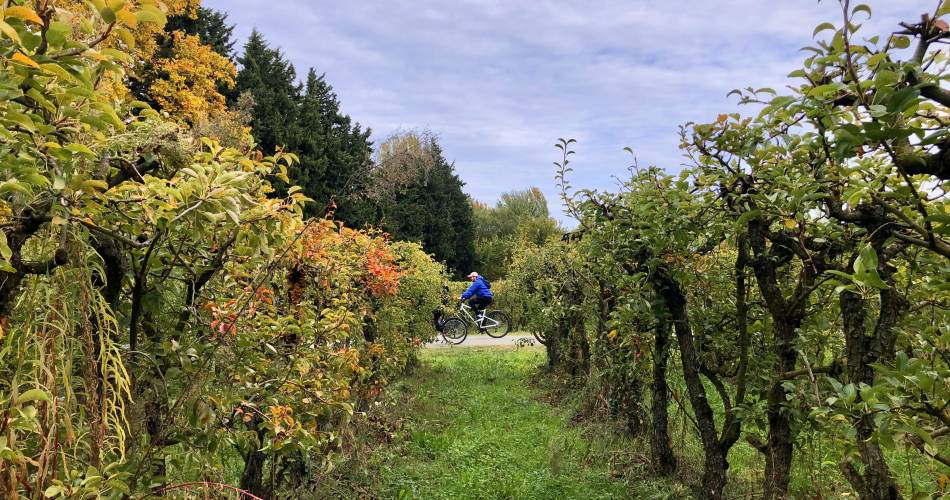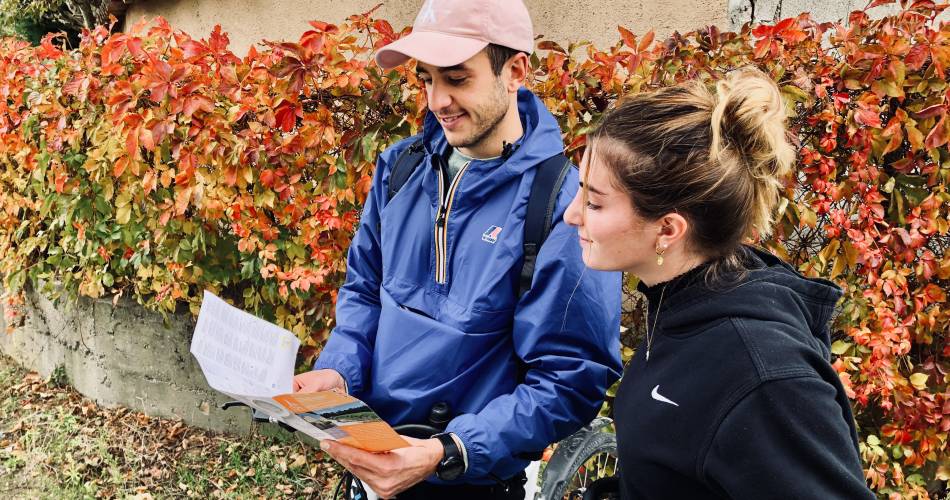 The tourist service at Châteauneuf-de-Gadagne :
From the hilltop village of Châteauneuf de Gadagne, this ride will take you to the foot of the Thouzon hill and on to discover the town of Le Thor.
The cool waters of the many branches of the Sorgue river flow beside you as you ride along. Cycle itinerary created by CCPSMV www.velo-provence.com
Accéder à l'itinéraire
road access
Via Sorgue then the D17 from AvignonVia the D68 from Orange
To be noted
If you notice a problem on one of the Provence cycling routes
report it with the Suricate app!:
sentinelles.sportsdenature.fr
Access to the massifs
Respect the regulations preserving protected natural areas – find out about restrictions to accessing the massifs during fire risk periods, from 15 June to 15 September.
Before heading out, check the website