Bollene, Mondragon, Mornas, Uchaux, Piolenc, Orange, Serignan-Du-Comtat
Cycle route - the Massif d'Uchaux by bike
Positive elevation
411 meters
Negative elevation
415 meters
Altitude
Min. 36 meters
Max. 167 meters
circuit
variante
voie verte
liaison
Departure / Arrival
Bollène / Bollène
Parking
Bollène
Elevation
Downloads
GPX track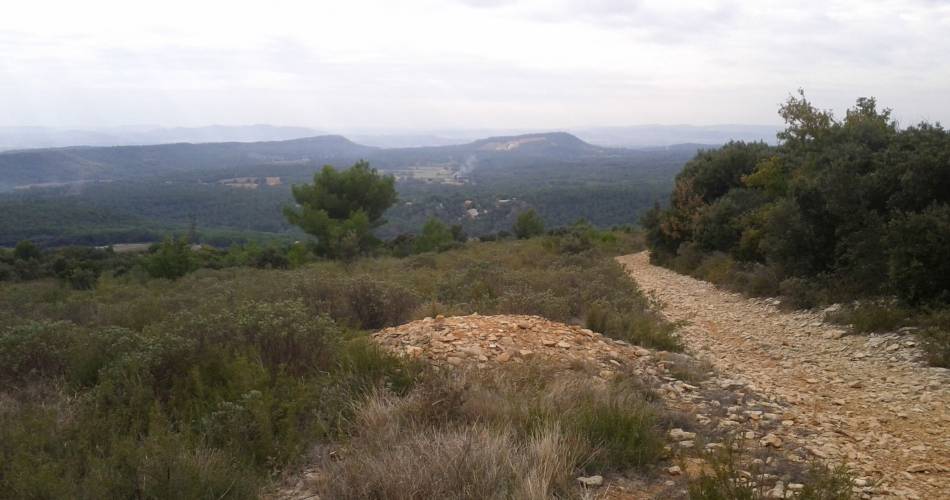 The tourist service at Bollène :
After going through Bollène, this cycling itinerary takes you through the woods to Mornas, long protected by its fortress.
Cycle through and discover the vineyards between Piolenc and Sérignan-du-Comtat. Created by 'Association Tourisme en Haut Vaucluse'.
Accéder à l'itinéraire
public transport
By train: Bollène station on the Avignon / Orange / Valence line
recommended
parking(s)
Collégiale St Martin in Bollène
road access
A7 motorway: exit at Orange sud / Orange centre or Bollène in the direction of CarpentrasBy train from Avignon, TER services to Orange, Bollène and Carpentras
To be noted


Follow the bike road signs. If in doubt about the itinerary, follow the main road or continue straight ahead


a hybrid bike and helmet are recommended


Route suitable all year round


If you notice a problem on one of the Provence cycling routes
report it with the Suricate app!:
sentinelles.sportsdenature.fr
Access to the massifs
Respect the regulations preserving protected natural areas – find out about restrictions to accessing the massifs during fire risk periods, from 15 June to 15 September.
Before heading out, check the website
In short
A varied route with plateaus and lovely uphill and downhill stretches.
Visit Naturoptère in Sérignan
Possibility of swimming in Piolenc