Cycle route - Caderousse Greenway
Positive elevation
meters
Negative elevation
0 meters
Altitude
Min. meters
Max. meters
circuit
variante
voie verte
liaison
Departure
Arrival
Parking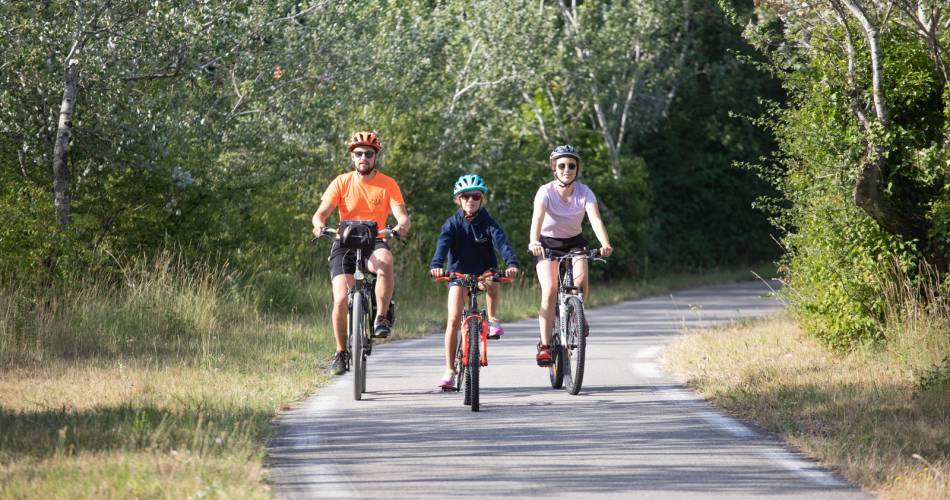 The tourist service at Caderousse :
This 'Voie Verte' (greenway) follows the old Rhône levees and leads to the Rhône riverside - a wonderful spot from which to explore natural and riparian landscapes.
This is actually where Vaucluse meets the Voie Verte known as "Via Rhôna du Léman à la Méditerranée", coming in at Caderousse after a river-crossing on the CNR plant bridge.

Via shared-site routes (mainly quiet local roads) this pathway leads to another green route called "Via Venaissia", begun at Jonquières at the end of 2009.

The first section of the Via Venaissia will lead to the city of Carpenteras and subsequently will make it possible to reach the Calavon greenway (voie verte du Calavon), situated in the Luberon, with 17 km already in existence.

Accessible to bikes, hikers, skaters, and wheelchair users.

The brochure for this itinerary is available at the Tourist Office agencies, or else can be downloaded from our website.