Orange, Jonquieres, Courthezon, Chateauneuf-Du-Pape, Caderousse
Cycle route: From the stone to the pebbly terroir
Positive elevation
244 meters
Negative elevation
244 meters
Altitude
Min. 31 meters
Max. 119 meters
circuit
variante
voie verte
liaison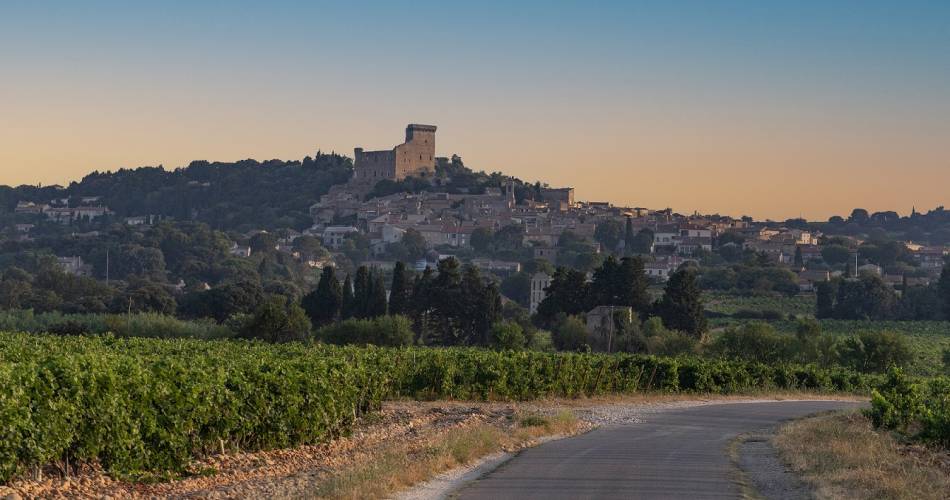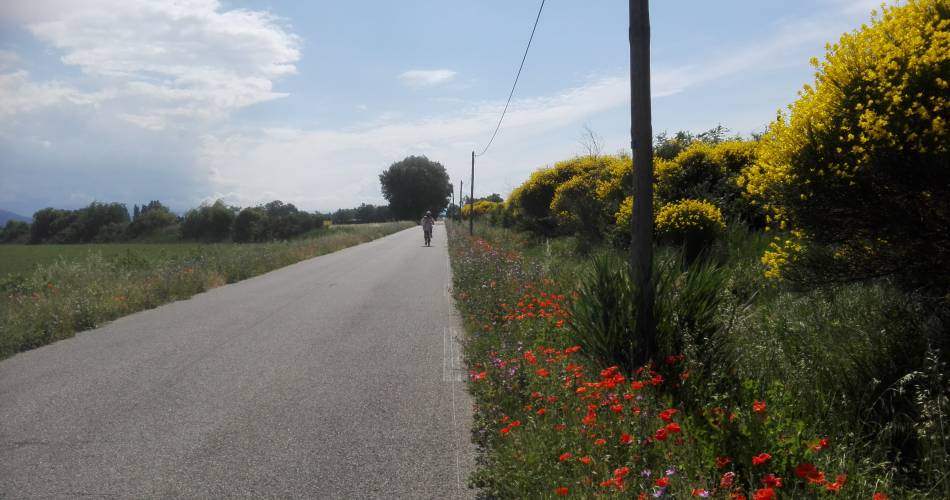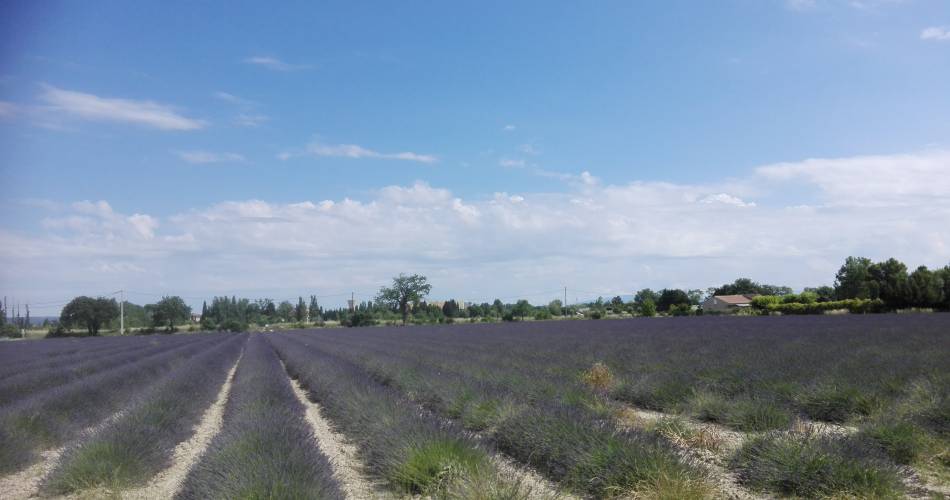 The tourist service at Orange :
From the Roman City of the Princes of Orange, this cycling trip enables you to discover the Côtes du Rhône and the Châteauneuf-Du-Pape vineyards.
Leaving from Orange, this trail provides a breathtaking view over the Dentelles de Montmirail and Mont Ventoux. You'll ride through the hills of the vineyards of Orange, Courthezon and Châteauneuf-Du-Pape. Varied and hilly landscapes.
Get a detailed map and description from the Tourist Office in Orange.
Accéder à l'itinéraire
public transport
TER line 10 Avignon-Bollène - Orange station
recommended
parking(s)
Cours Aristide Briand in Orange
road access
On the A7 motorway, exit at Orange sud / Orange centre.By train, take the TER from Avignon to Orange
To be noted
If you notice a problem on one of the Provence cycling routes
report it with the Suricate app!:
sentinelles.sportsdenature.fr
In short
The route offers beautiful views of the vineyards, the Rhone Valley, Ventoux, and the cultural heritage of Orange, Courthézon and Châteauneuf du Pape.
Splendid passage in front of the wall of the ancient Roman theater of Orange.
(1) After Courthézon comes a section 300 m from the salt-water lake, an idyllic natural area perfect for a picnic or bird watching.