Bedoin, Crillon-Le-Brave, Saint-Pierre-De-Vassols, Mormoiron, Mazan, Blauvac, Methamis, Villes-Sur-Auzon, Flassan
VTT Transcomtat
Positive elevation
1315 meters
Negative elevation
1 meters
Altitude
Min. 184 meters
Max. 626 meters
circuit
variante
voie verte
liaison
Departure / Arrival
Bedoin / Bédoin
Parking
Bédoin
Elevation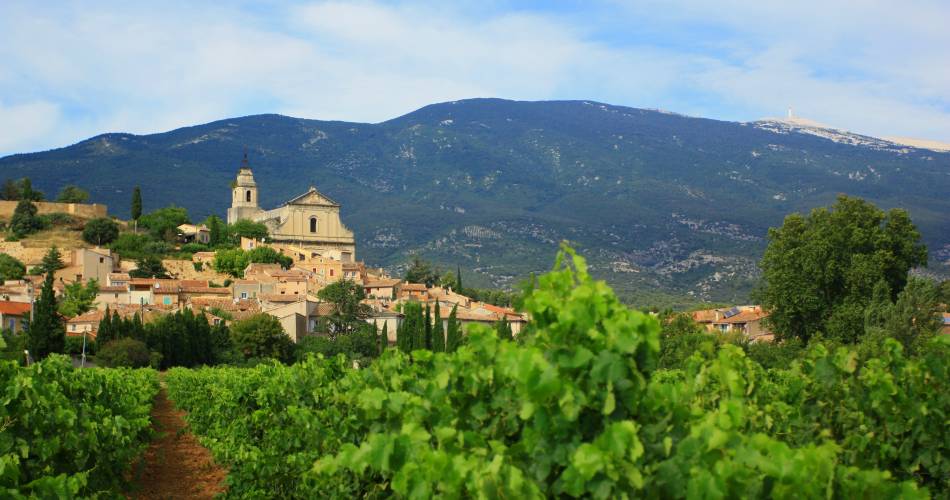 The tourist service at Bédoin :
360° landscapes between Ventoux, Lure and Luberon, lavender fields and oak forests
This intermediate-level route is aimed at people who are experienced mountain bikers. The start of the route is flat but the circuit becomes tougher as it goes on. Your efforts will be rewarded by the beauty of the panoramic views of Ventoux and the Albion plateau. Stay alert during the descent that brings you back to the village.
To be noted
If you notice a problem on one of the Provence cycling routes
report it with the Suricate app!:
sentinelles.sportsdenature.fr
Access to the massifs
Respect the regulations preserving protected natural areas – find out about restrictions to accessing the massifs during fire risk periods, from 15 June to 15 September.
Before heading out, check the website