Sault, Aurel
MTB n°7 - Le Bois du Défends
Positive elevation
143 meters
Negative elevation
143 meters
Altitude
Min. 765 meters
Max. 840 meters
circuit
variante
voie verte
liaison
Departure
Sault
Arrival
Sault
Parking
Sault
Elevation
Downloads
GPX track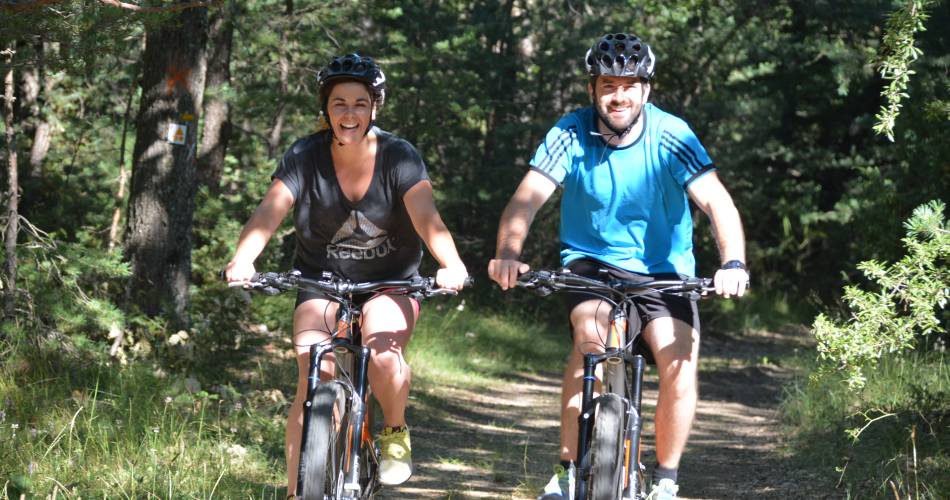 The tourist service at Sault :
Easy mountain bike loop
This is an easy loop particularly suitable for families. Along this ride you will discover the Bois du Défends, which is especially refreshing during the height of the summer heat.
road access
From Carpentras, follow the D942 towards Mazan then the D1 from Villes-sur-Auzon.
Once in the centre of Sault, follow the signs to the Aires Carpark.
recommended parking (s)
Aires Carpark
In short
The Défends Wood: its shady paths and racecourse
The Sault Plateau and its fields of lavender and small spelt
The village of Sault and its Provençale market
During hunting season, wear a brightly coloured outfit to make yourself distinguishable, and follow the signs posted by hunters.
If you come across a herd, bypass it and follow the rules set out concerning livestock guardian dogs.