Apt, Saignon
MTB no.61 - The Provence Plains
Positive elevation
132 meters
Negative elevation
131 meters
Altitude
Min. 231 meters
Max. 345 meters
circuit
variante
voie verte
liaison
Departure / Arrival
Parking La Madeleine - Apt / Apt
Parking
Apt
Elevation
GPX track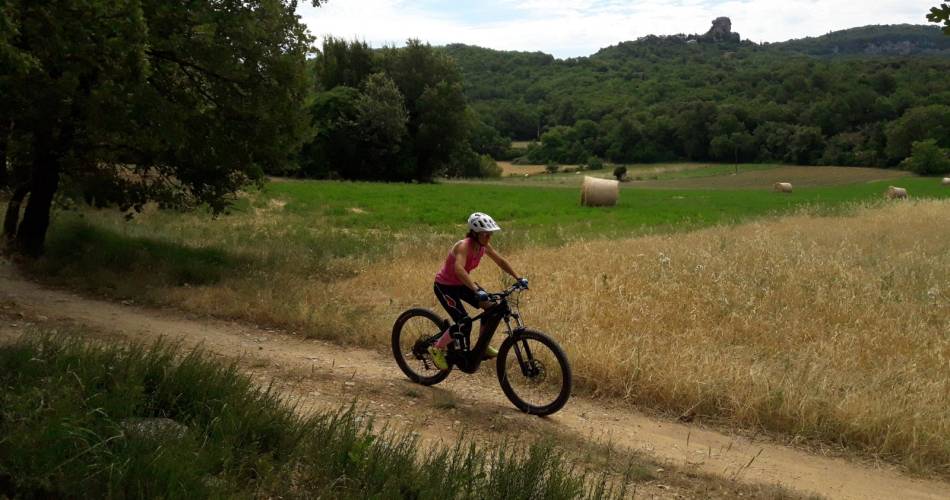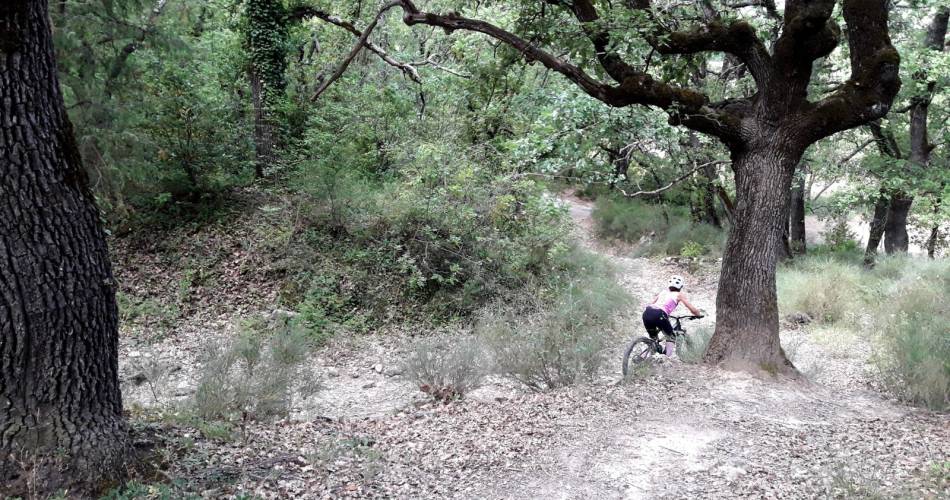 The tourist service at Apt :
A lovely short mountain bike route with a rural atmosphere, hidden just outside of Apt, with beautiful paths through the undergrowth, past remarkable trees and with unique views of the hilltop village of Saignon.
The last stage of the descent to the Provence Plains (3.2km) is covered with stones, and can be tricky for unexperienced riders, so be careful!
Warning: Watch out for livestock guardian dogs around the Tourel farm (1.6km)
Accéder à l'itinéraire
recommended
parking(s)
La Madeleine Parking - Apt
To be noted



Caution: at 3.2km, the descent is very stony, which can cause problems for mountain bikers with little experience!






At 1.6 km watch out for livestock guardian dogs at the Tourel farm.



Check your equipment before departure
The day before your trip, check access to the Luberon massif in summer, as there is sometimes risk of fire.
https://www.risque-prevention-incendie.fr/vaucluse/
T. +33)4.28.31.77.11
In case of fire,
call 18 or 112
If you notice a problem on one of the Provence cycling routes
report it with the Suricate app!:
sentinelles.sportsdenature.fr
Access to the massifs
Respect the regulations preserving protected natural areas – find out about restrictions to accessing the massifs during fire risk periods, from 15 June to 15 September.
Before heading out, check the website
In short
Rural atmosphere,
Sections of woodland paths
Very beautiful and remarkable trees
Unique view of the hilltop village of Saignon.