Cabrieres-D'avignon, Gordes, Lagnes
MTB no.45 - Stone over time
Positive elevation
498 meters
Negative elevation
498 meters
Altitude
Min. 138 meters
Max. 350 meters
circuit
variante
voie verte
liaison
Departure
Parking en contrebas de la Mairie - Cabrières d'Avignon
Arrival
Parking en contrebas de la Mairie - Cabrières d'Avignon
Parking
Parking en contrebas de la Mairie - Cabrières d'Avignon
Elevation
GPX track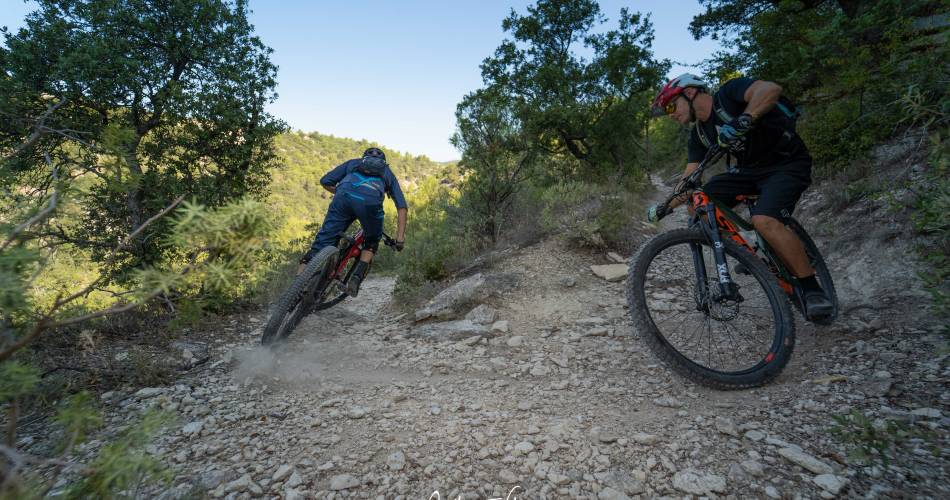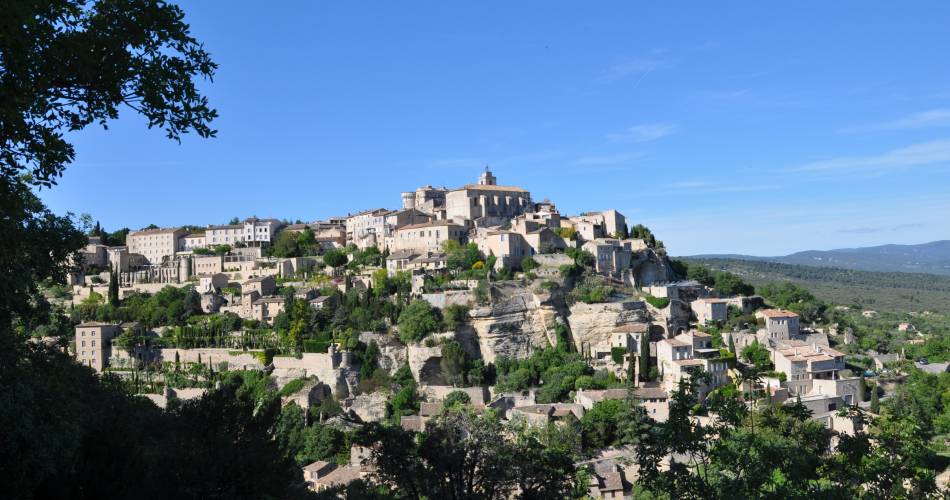 The tourist service at Cabrières-d'Avignon :
The same starting point as for circuit no 43, but the route soon leads off towards the village of Gordes, passes the village of Les Bories, then drops down into the valley of La Sénancole.
On the way back, the ride takes you as far as the Mur de la Peste (a dry-stone rampart) and the hills above Lagnes, before returning to Cabrières d'Avignon.

A complete cocktail, where the pleasure of riding on good paths combines perfectly with the pleasure of exploring unspoilt nature and outstanding dry-stone heritage.

Not to be missed!

Important: Watch your speed on the descent – you might not be the only one on the trail!
Variant: The route can be extended to the east by following circuit no 46, "Petit Tour de Gordes" (Little Tour of Gordes).
recommended parking (s)
Parking below the town hall - Cabrières d'Avignon
In short
Same starting point as circuit no. 43, the route goes towards Gordes. To discover en route:
Gordes and the village of bories, typical Provençale dry-stone huts
La Sénancole Valley.
The Mur de la Peste
The heights of Lagnes and its beautiful views.
Possible combination with route #46
Caution: Control your downhill speed, you are not the only one on these paths!
Check your equipment before departure
The day before your trip,
check access to the massif in case of fire risk
T. +33(0)4.28.31.77.11
In case of fire,
call 18 or 112