Vaison-La-Romaine, Saint-Romain-En-Viennois, Faucon, Entrechaux, Crestet
Cycling Itinerary - Medieval villages around Vaison la Romaine
Positive elevation
494 meters
Negative elevation
495 meters
Altitude
Min. 196 meters
Max. 364 meters
circuit
variante
voie verte
liaison
Departure / Arrival
Vaison la Romaine / Vaison la Romaine
Parking
Vaison la Romaine
Elevation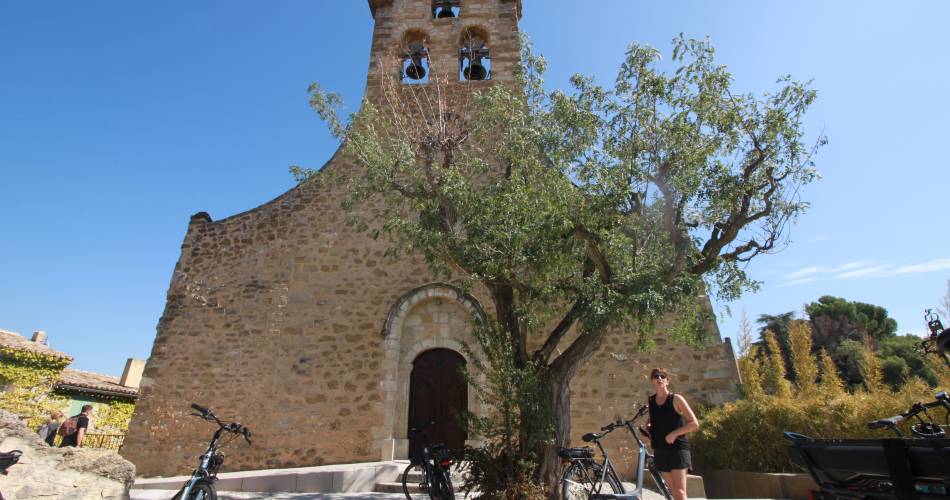 The tourist service at Vaison-la-Romaine :
These three cycling itineraries are ideal for lovers of nature, peace and quiet, and French heritage.
All along this circuit you will cycle through Roman ruins, a medieval city, Knights Templar villages, and hilltop villages. Three rivers - the Aygues, the Ouvèze and the Toulourenc - have shaped the countryside through which these cycling itineraries take you. Mont Ventoux and the Dentelles de Montmirail stand tall over the landscapes. The medieval village circuit takes you into the scenic areas in the Drôme Provençale, with Mollans-sur-Ouvèze and Buis-les-Baronnies for example.
Circuit laid out by the Association "Tourisme en Haut Vaucluse" www.hautvaucluse.com
recommended
parking(s)
Place du 11 novembre - facing the tourist office
To be noted
Some slopes. Using an e-bike will make the trip more enjoyable!
Respect security rules on the road as the itinerary is shared.
If you notice a problem on one of the Provence cycling routes
report it with the Suricate app!:
sentinelles.sportsdenature.fr
In short
The loop passes through vineyards and pine forests, with splendid views of Mont Ventoux, from Puyméras et Faucon. Explore the villages of Saint Romain en Viennois, Puyméras, Faucon, Entrechaux, Le Crestet, which are all worth a detour. Discover a truly authentic & simple Provence.