Cabrieres-D'avignon, Fontaine-De-Vaucluse, Gordes, Lagnes, Saumane-De-Vaucluse
MTB no.42 - Around the Mur de la Peste
Positive elevation
meters
Negative elevation
0 meters
Altitude
Min. meters
Max. meters
circuit
variante
voie verte
liaison
Departure / Arrival
Mairie - Lagnes / Mairie - Lagnes
Parking
Mairie - Lagnes
Elevation
GPX track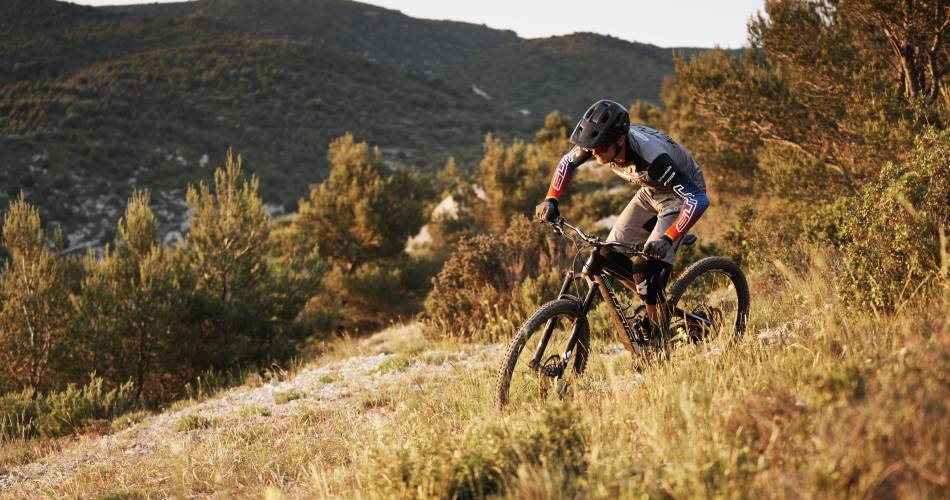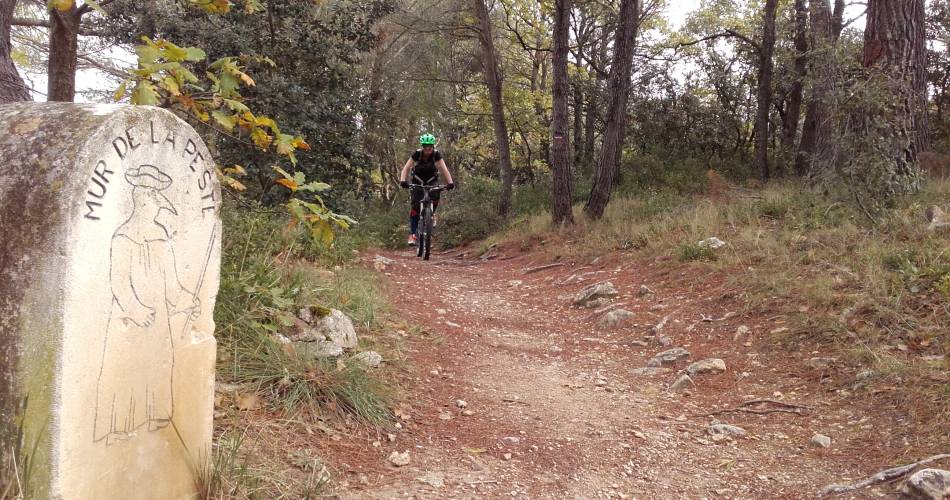 The tourist service at Lagnes :
Starting from the same point as the neighbouring circuit, No.41 "Tête du Soldat", this playful itinerary with winding and rocky paths showcases the unspoiled nature of the area while revealing its dry-stone heritage.
The circuit is livened up by a long ascent up to the peaks of Pouraques, followed by a wonderful descent all the way down into the valley; the Grande Combe. The downhill stretch is fun and fast, but you will have watch out for the mountain bikers who are climbing up the Grande Traversée de Vaucluse, signposted in the opposite direction!
Accéder à l'itinéraire
recommended
parking(s)
In front of the Town Hall - Lagnes
To be noted
Be careful during the descent, t
his part of the route is marked in the opposite direction as part of the Grande Traversée de Vaucluse.


Check your equipment before departure
The day before your trip, check access to the massif in case of fire risk
T. +33(0)4.28.31.77.11
In case of fire, call 18 or 112
If you notice a problem on one of the Provence cycling routes
report it with the Suricate app!:
sentinelles.sportsdenature.fr
In short
A winding, rocky and playful course.Highlights of the Course:
Long climb to the Crêtes de Pouraques
Fun single-track descent to Grande Combe
Beautiful dry stone heritage