Lapalud
MTB trail no. 1 - Rhone Plain Loop
Positive elevation
22 meters
Negative elevation
21 meters
Altitude
Min. 43 meters
Max. 48 meters
circuit
variante
voie verte
liaison
Departure / Arrival
Lapalud / Lapalud
Parking
Lapalud
Elevation
Downloads
GPX track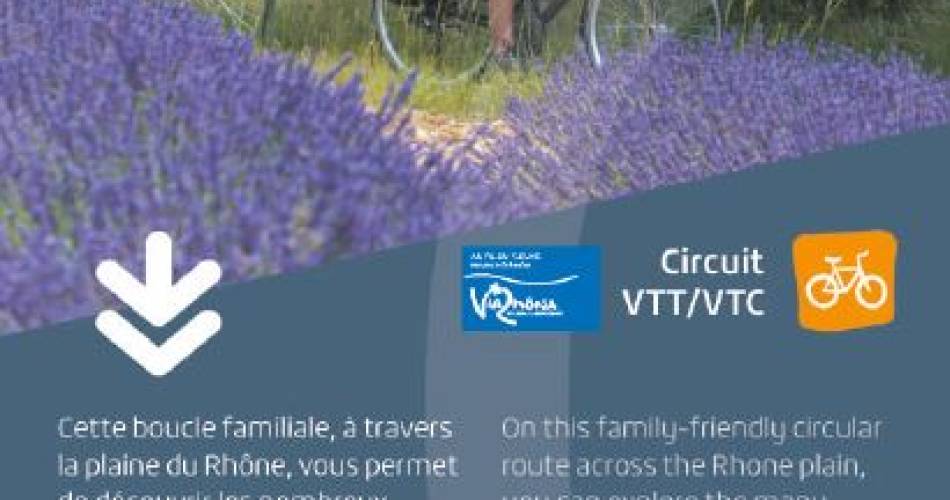 The tourist service at Lapalud :
This easy, family-friendly loop switching between road and dirt track through the heart of the Rhone plain is a chance to discover the dykes and canals built as far back as the Middle Ages to drain the waters of the Rhone.
After taking a short section of the Via Rhôna, you veer off piste to pass over the old Rhone dyke that affords views of the river's agricultural plain, its orchards and its lavender fields.
recommended
parking(s)
Parking by the Town Hall
To be noted
Flat route, partly on the road, partly on dirt tracks.
If you notice a problem on one of the Provence cycling routes
report it with the Suricate app!:
sentinelles.sportsdenature.fr
In short
Lavender fields and orchards
Easy, rural route