Pertuis, La Tour-D'aigues
MTB trail no. 29 - Short tour of the Eze
Positive elevation
152 meters
Negative elevation
154 meters
Altitude
Min. 200 meters
Max. 273 meters
circuit
variante
voie verte
liaison
Departure / Arrival
Parking de la Dévalade - Pertuis / Parking de la Dévalade - Pertuis
Parking
Parking de la Dévalade - Pertuis
Elevation
GPX track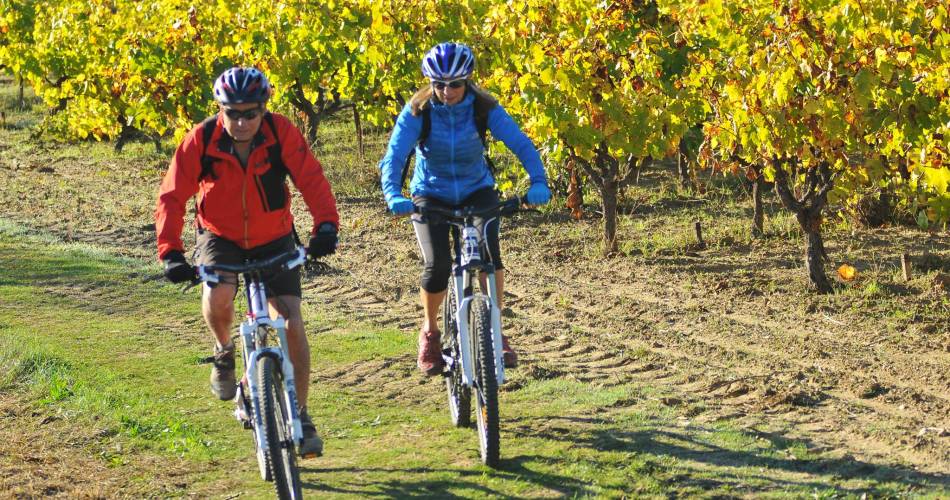 The tourist service at Pertuis :
A short mountain bike trail with no technical difficulty winding between vineyards and meadows, ideal for stretching the legs before pottering around the historic centre and soaking up the sights at one of the many café terraces.
public transport
Consult the Zou bus lines from Avignon
Consult the bus networks in Aix en Provence
Consult theTER network
recommended
parking(s)
Dévalade Car Park - Pertuis
To be noted
If you notice a problem on one of the Provence cycling routes
report it with the Suricate app!:
sentinelles.sportsdenature.fr
In short
Discovery of Pertuis and its pretty alleys and coffee bars.
Very easy route between vineyards and meadows.
Ideal for a family bike ride.