Merindol, Cheval-Blanc
MTB no.37 - Craux du Petit Luberon
Positive elevation
774 meters
Negative elevation
774 meters
Altitude
Min. 115 meters
Max. 439 meters
circuit
variante
voie verte
liaison
Departure / Arrival
Parking de la Place Maurice Blampignon - Mérindol / Parking de la Place Maurice Blampignon - Mérindol
Parking
Parking de la Place Maurice Blampignon - Mérindol
Elevation
GPX track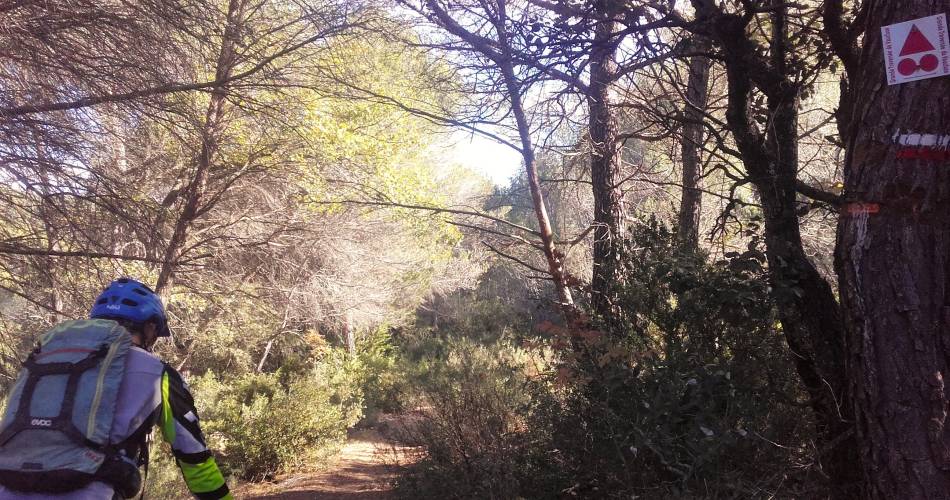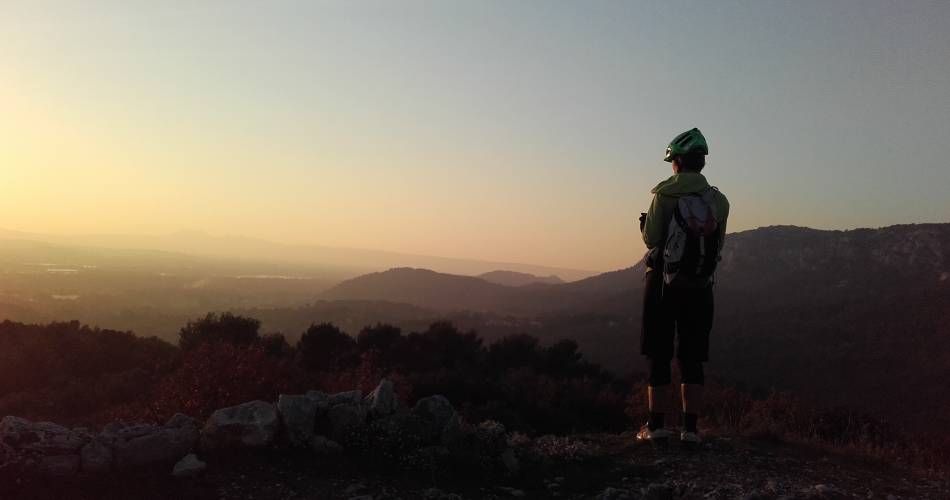 The tourist service at Mérindol :
A trip to the land of sheep and birds of prey! Limestone, pines, garrigues, pebbles, cliffs, Percnoptera vultures, panoramic views… it's a cocktail of the typical features of southern Petit Luberon, and the centre of the tragic attack on the Vaudois.
The course as a whole is relatively easy to ride on, but it can become quite demanding under the hot sun and quite aggressive when the Mistral blows...
Warning: Beware of the livestock guardian dogs on the limestone
public transport
Consult the Zou bus lines
To be noted
Caution: presence of livestock guardian dogs on the peaks
Avoid particularly hot days, or days when the mistral is strong.
This route is best suited to autumn and spring.
If you notice a problem on one of the Provence cycling routes
report it with the Suricate app!:
sentinelles.sportsdenature.fr
In short
A physical route exposed to the sun and wind.Guaranteed panoramic views, scrubland, monumental cliffs, vultures, and immersion into the pastoral landscape! A great trip to the land of sheep and birds of prey!