Saignon, Caseneuve, Saint-Martin-De-Castillon, Viens
MTB N° 57 - The plateau of Caseneuve
Positive elevation
740 meters
Negative elevation
741 meters
Altitude
Min. 249 meters
Max. 572 meters
circuit
variante
voie verte
liaison
Departure / Arrival
Parking du Fangas - Saignon / Fangas Parking - Saignon
Parking
Fangas Parking - Saignon
Elevation
GPX track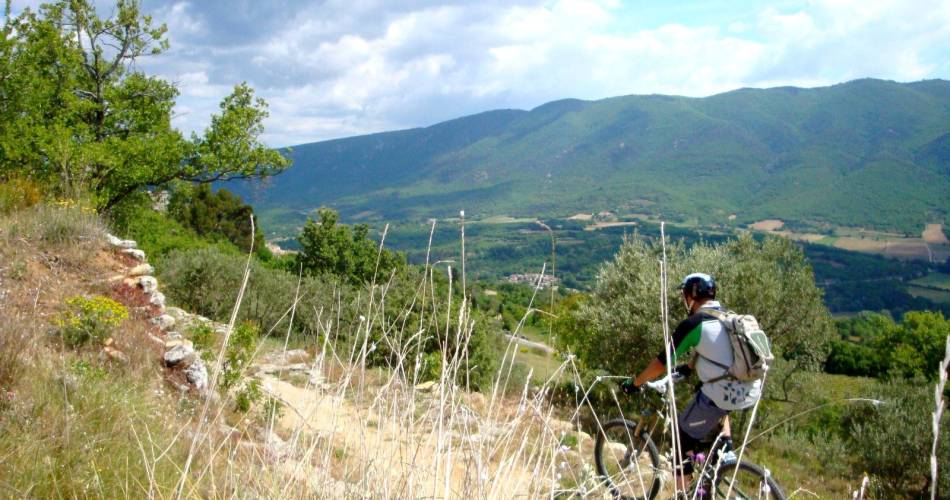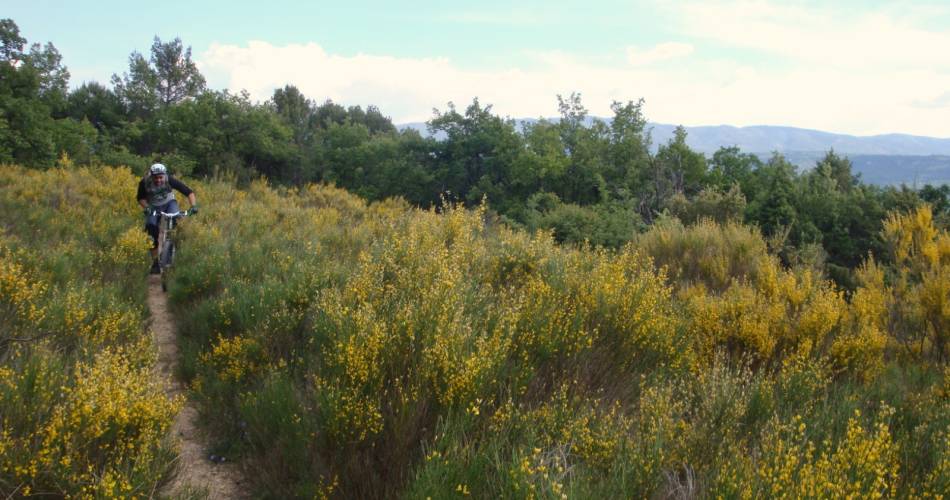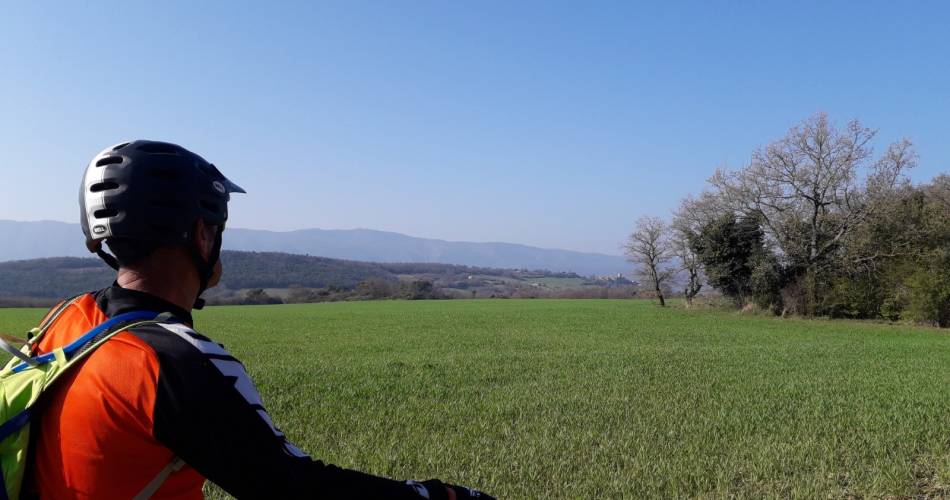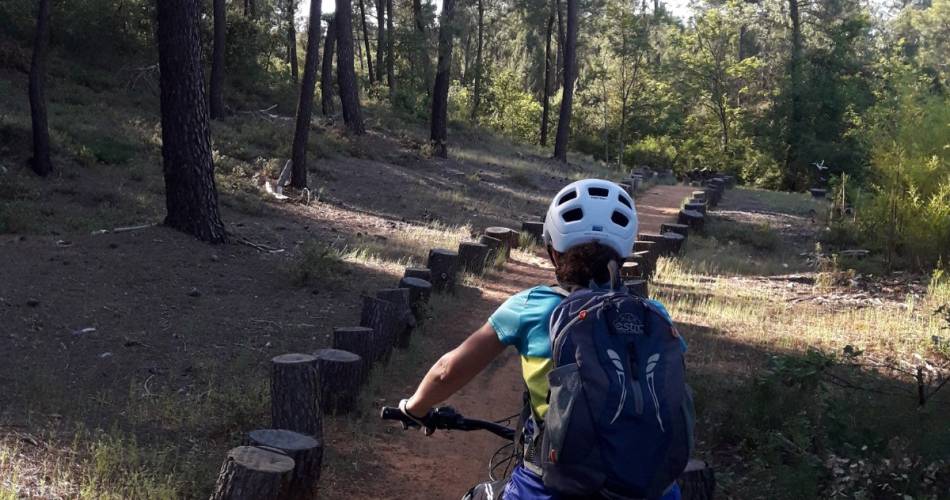 The tourist service at Saignon :
A relatively easy mountain bike trail that connects two beautiful hilltop villages in the Luberon.
On the way, take in superb views of the Grand Luberon and Monts-de-Vaucluse mountains, picture-postcard houses and hamlets, dry-stone huts (known locally as bories), terraces and walls, and fields of lavender, Adonis and cornflowers, arable plants known as 'harvest companions' that thrive in the Luberon!

Important:
• Beware the livestock guardian dogs in the vicinity of local farms.
• Watch your speed on the descent – you might not be the only one on the trail!.
Accéder à l'itinéraire
recommended
parking(s)
Fangas Parking - Saignon
To be noted
Caution:
• Beware of the livestock guardian dogs near the farms.
•Control your downhill speed; you are not alone on these paths!
If you notice a problem on one of the Provence cycling routes
report it with the Suricate app!:
sentinelles.sportsdenature.fr
In short
2 beautiful hilltop in the LuberonSuperb views of the Grand Luberon and the Monts de Vaucluse
Rural and Provençal path between dry stone calade, hamlets of bories, lavender, and blueberries...