Cucuron, Vaugines
MTB n° 32 - Vineyard trail
Positive elevation
167 meters
Negative elevation
167 meters
Altitude
Min. 314 meters
Max. 397 meters
circuit
variante
voie verte
liaison
Departure / Arrival
Devant l'office de tourisme - Cucuron / Devant l'office de tourisme - Cucuron
Parking
Devant l'office de tourisme - Cucuron
Elevation
GPX track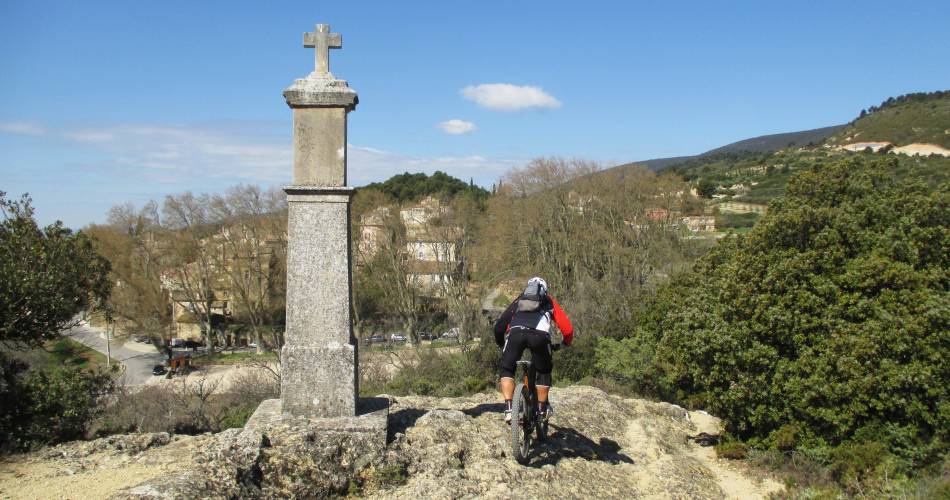 The tourist service at Cucuron :
A short, very pleasant circuit that meanders between Cucuron and Vaugines, two delightful villages in the southern Luberon. The perfect family jaunt, with kids learning to ride, or for tour cycling beginners who want to take their first mountain bike excursion.
public transport
Consult the Zou bus lines
recommended
parking(s)
In front of the tourist office - Cucuron
To be noted
If you notice a problem on one of the Provence cycling routes
report it with the Suricate app!:
sentinelles.sportsdenature.fr
In short
To discover en route: - Cucuron and Vaugines, two beautiful villages in the South Luberon.- path between vines and woodland, perfectly adapted to families.