Gordes
MTB no.46 - Petit Tour de Gordes
Positive elevation
452 meters
Negative elevation
454 meters
Altitude
Min. 194 meters
Max. 351 meters
circuit
variante
voie verte
liaison
Departure
Parking des Bories - Gordes
Arrival
Parking des Bories - Gordes
Parking
Parking des Bories - Gordes
Elevation
GPX track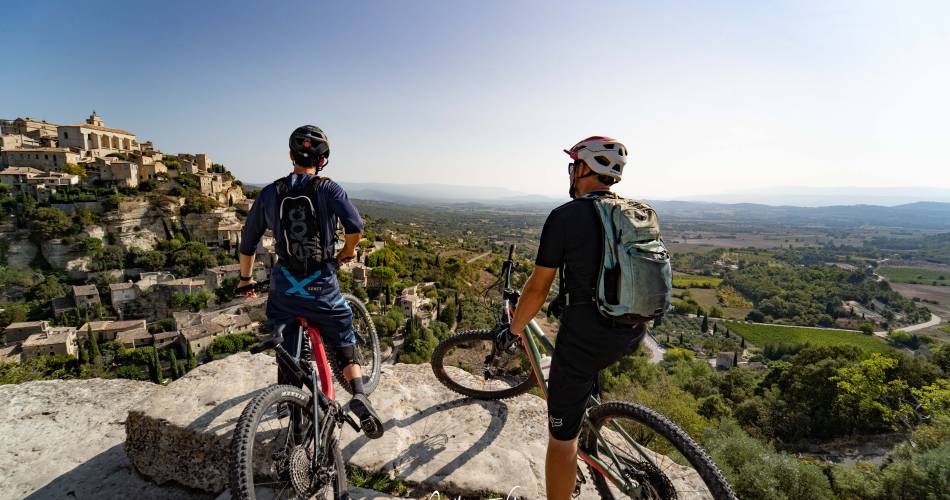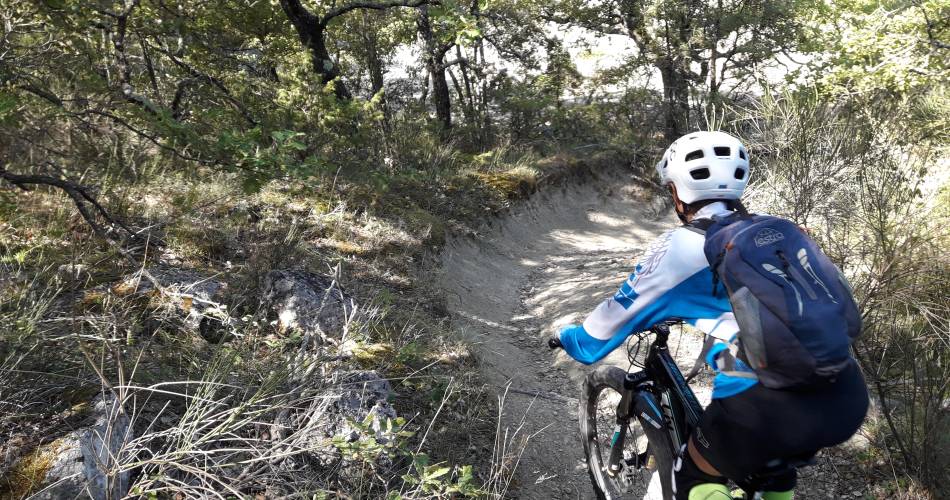 The tourist service at Gordes :
The start is rather easy, followed by a climb up to the village of Gordes, and what follows is magical but a little more physically and technically demanding.
Beautiful trails, abundant dry-stone heritage, and the beauty of unspoiled nature. After the Croix des Baux, the final climb on a cobblestone road can be demanding, especially if the stones are wet. But in the end, it's definitely worth it!
Caution: Control your downhill speed; you may not be the only person on these paths!
public transport
Consult the Zou bus lines 
recommended parking (s)
Parking des Bories - Gordes
In short
To discover en route:- After an initial climb, the ride is splendid, but requires mountain biking experience (stony surfaces)- Wilderness trails.- Croix des Baux- Borie Village (stone huts)- Gordes, one of the most beautiful villages in France Attention: Control your downhill speed, you are not the only person on these paths
The stony passages are quite technically difficult, especially if the stones are wet
Check your equipment before departure
The day before your trip, check access to the massif
https://www.risque-prevention-incendie.fr/vaucluse/
T. +33)4.28.31.77.11